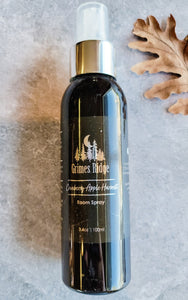 Our room sprays are made from the finest materials and formulated to invigorate the very spaces where you gather, where you meditate , where you apply your industry, where your very life happens...the right fragrance is the perfect way to enrich tomorrow's memories today!
 Room Sprays are packaged in a 4 ounce spray bottle. 
These are also skin safe and can be worn as a body spray.