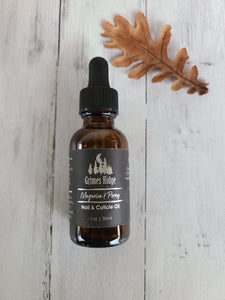 Magnolia & Peony is truly a double dose of floral excellence. The magnolia tree is from an ancient genus, and the peony has been cherished across the world since antiquity.  It has symbolized romance, beauty, and prosperity for millennia. This combination was made for the most ardent anthophile. 
Infused with natural essential oils, including orange and cedarwood.
Ingredients: Simmondsia Chinensis , Vitamin E, superior fragrance oils.